ABOUT COMPANY
Mondelez Kinh Do is a new company, with a rich heritage.
Launched in July 2015, Mondelez Kinh Do is a powerful combination of snacking leaders making much-loved brands for Vietnamese consumers. The launch follows Mondelēz International's acquisition of an 80 per cent stake in Kinh Do, Kido Group's category-leading snacking business.
With a shared passion for creating brands people love, Mondelez Kinh Do's combined portfolio includes leading snacks brands from Vietnam and around the world, such as Kinh Do mooncakes and biscuits, Cosy biscuits, Solite soft cakes, AFC crackers, Oreocookies, Ritz crackers and Cadbury chocolate.
Mondelez Kinh Do brings together local understanding of Vietnam's consumers and routes to market with Mondelēz International's world-class innovation, marketing and people development experience to create a business that is better together.
At Mondelēz Kinh Do, we believe in career-long learning where employees have an opportunity to align career aspirations with business needs. Our reward and recognition, development, succession and career planning programs are designed to support an "Employer of Choice" philosophy that attracts and retains exceptional people.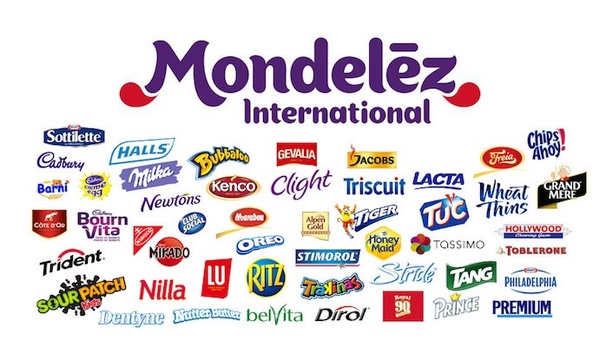 DEMAND PLANNING SPECIALIST
A / Main responsibilities:
Manage demand sell-in and sell-out forecast for imported biscuits category at multiple levels of aggregation (by Region, Channel, SKU), based on:
Historical data, market trend, seasonality
Trade/consumer activities from CP&A and Category team
NPD plan and delisted products
Distribution plan from sales team
Review and analyze historical sales trends, prepare forecast data, develop statistical forecast
Evaluate forecast result accuracy and continuously improve forecasting accuracy and bias to meet company target
B / Most important qualifications:
Bachelor's degree in Technology (Database management/Computer Science), Supply chain or Statistics
At least 2 year experience in supply chain, demand or sales planning
Knowledge in IBP/S&OP process and demand planning
Knowledge in using planning tools & techniques
Strong knowledge of demand planning process in FMCG
Strong analytical and quantitative skill
Attention to details and deadline-oriented
ASSISTANT BRAND MANAGER
A / Main responsibilities:
Support Brand Manager for developing Marketing Plan & Activity
Analyze pros & cons of brand's activities as well as competitors in previous year.
Collect and understand the feedback from consumers and retailers about brand/MKT activities.
Support BM in developing master plan and detail marketing activities yearly
Responsible for marketing activities
In charge of implementing MKT activities
Working cross-functional with other departments to ensure consistency throughout the entire project.
Update frequently the pace of project implementation to BM in order to have proper react.
Report the result of activities to BM
On tracking sales
Analyze & Report internal and external data
Analyze & Report Retail Audit and Media data to BM
Contact with sales forces to collect feedback from sales team/retailers and consumer.
Market visit in order to update trends as well as competitors activities.
Product launching and packaging management
Responsible in the development of new label design, package design, marketing materials and others
Working within the product development team to develop new products and renovate existing products
Work closely with external packaging agency/in-house designer to ensure in compliance the master concept
Update and control content packaging to accord the legal policies
Follow up the process of launching new products from beginning until go to the market;
Estimate production volume
Check daily stock to have a suitable action
Support and cooperate with Internal/ External department
Work closely with different internal functions (Activation, Media Trade, Supply Chain, Demand, MA, etc…) for on-going media / activation projects, merchandising, budget phasing, controlling the launching time, etc... to ensure those programs will be on schedule and effective
Brief, supervise and work closely with creative/activation/digital/... agencies for planning and executing activities according in each campaign
Budget Management
Record and update budget spending for each campaign/activities
Report monthly/ quarterly/ yearly marketing budget spending status
Maintain working process
Apply and Maintain effectively the internal working process which relate 9001:2008 ISO standard
Ensure document/inspection minutes meet the requirement of company policy as well as government.
B / Most important qualifications:
Basic marketing knowledge
General business knowledge
Basic project management knowledge
Logical thinking
Deadline management
Good in presentation skill and social communication
Good in English communication
Computer literacy: Word, Excel, PowerPoint Creative and open minded
SALES SUPERVISOR – KÊNH MT
Địa điểm làm việc: Hồ Chí Minh, Mekong (Base Mỹ Tho) hoặc Miền Đông (base Đồng Nai/ Bình Dương)
Trách nhiệm chính:
Chịu trách nhiệm toàn bộ về hoạt động tại siêu thị ở địa bàn phụ trách
Đảm bảo việc thực hiện các chỉ tiêu về doanh số, hình ảnh các sản phẩm Mondelez Kinh Đô tại siêu thị phụ trách
Triển khai các chương trình khuyến mãi, trưng bày,...theo yêu cầu của công ty
Thúc đẩy doanh số bằng việc triển khai, đề xuất các chương trình promotion, activation; làm việc với ngành hàng và siêu thị
Đề xuất và triển khai các chương trình khuyến mãi hiệu quả
Giải quyết, tư vấn các thắc mắc từ khách hàng và các vần đề liên quan khác
Yêu cầu:
Tốt nghiệp cao đẳng trở lên
Có kiến thức về kênh bán hàng siêu thị, hiểu kênh phân phối, có kinh nghiệm làm việc trong siêu thị
Có kỹ năng thuyết phục, thương lương
Chăm chỉ, máu lửa trong công việc
Có kiến thức tốt về các yêu tố nền tảng trong kênh siêu thị
Kỹ năng lãnh đạo,và đào tạo nhân viên
How to apply
Send your CV and portfolio (if any) via hien.nguyenthi3@mdlz.com
Explore Mondelez Kinh Do: http://vn.mondelezinternational.com/en
Hạn cuối: 01/01/2017